Simple Coffee Table

Fixed for Patch 1.26.89
For a long time I had a really rubbish PC and lots of CC for the Sims 3 was just a distant hope - I had to be really careful what CC I had or my game slowed to a stop. I always had one piece of CC though - Plasticbox's simple table, and now here is a matching coffee table for it.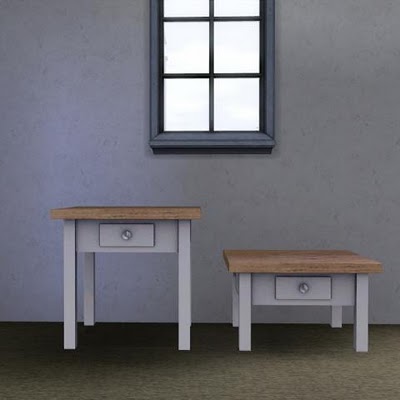 Much as I loved this table, I always wished that the drawer front recoloured - so I have added a preset for that.
The dining table is not included - you will have to go to MTS for that.
Link to dining table
. This table is provided as a .package file and is fixed for the infamous Pets Patch.
Item

Channels

Polygons

Price



Simple Coffee Table (preset 1)
2
230 (high and low)
60

Simple Coffee Table (preset 2)
3
230 (high and low)
60

Filesize 301.58 KB | File Name SimpleCoffeeTable by LeeFish.rar | # of Downloads 914
File Updated 19-10-2011
---