Bare Essential Bed Railings

Updated for 1.26!
Okay! After going through many trials and tribulations with my
Bare Essentials Bed Set
it came to my attention that the shifted down beds don't work in high rise apartment shells.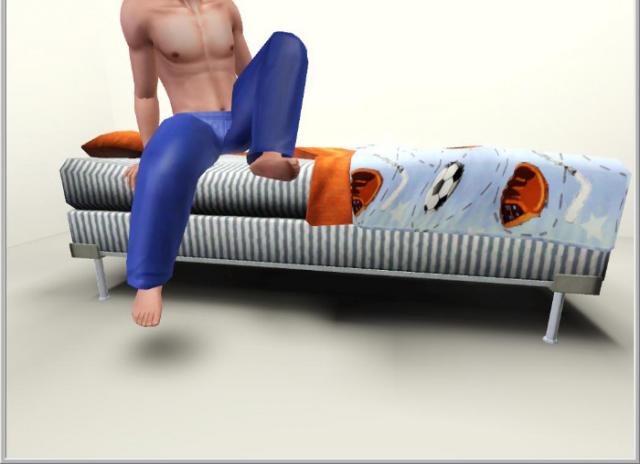 So, to compromise, I made some deco railings to go under the beds when at regular height. By using these, you can still get that "bare minimum" look and feel without the bed having to be completely on the floor. I chose not to just upload an version of the bed with the railings attached because I didn't want to lose the customization options.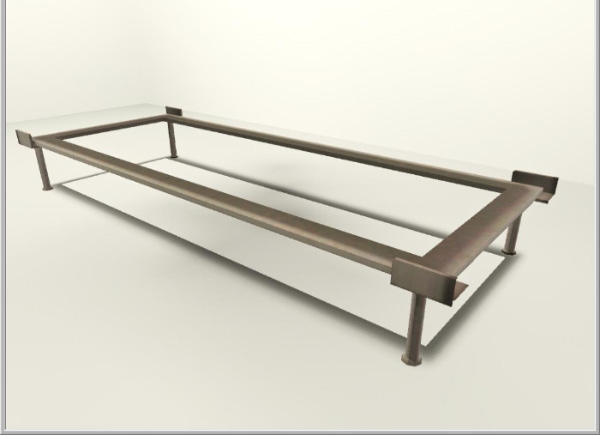 The railings have three channels: main railings, side guards and feet. Both meshes have good UV mapping as demonstrated.
There are two options: one
with a ground shadow
and one with
no ground shadow
. I included one with a ground shadow for realism if the railing is stand alone. However, it looks kinda weird when they're under a bed so I took them off for those who don't want them.
Only install one version
.
How to Set Up the Bed:
Purchase the bed and leave it at regular height (do not shift it up or down).
Go to Decor -> Sculptures and find the corresponding bed railings
Place under the bed, and viola!

The railings have correct footprints so it'll snap snugly under the bed. It doesn't block sim animations so they won't whine when trying to get in the bed.
Price:
Single Bed - 30 simoleons
Double Bed - 45 simoleons
Filesize 475.87 KB | File Name daluved1_1.26_BE_BedRails-NOSHADOW.rar | # of Downloads 1,709
File Updated 29-10-2011
---
Filesize 465.28 KB | File Name daluved1_1.26_BE_BedRails.rar | # of Downloads 1,354
File Updated 29-10-2011
---