Aliena Impregnata


So, for once, I've strayed from my usual path... This time you're not exactly getting a mod

A while ago, I showed off one of my favorite sims,
Wanda Rimskaya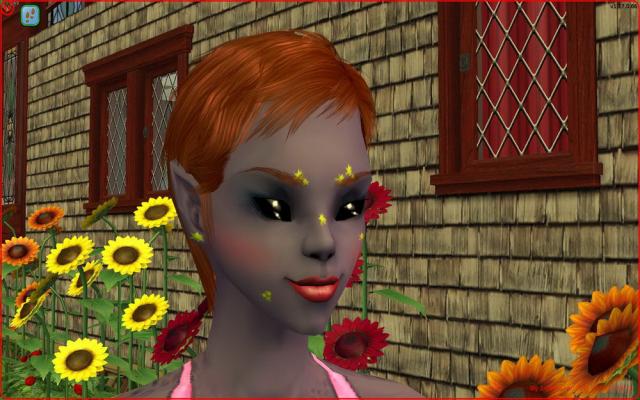 Wanda was originally meant to be a replacement Pollination Technician, except that I couldn't get it to work correctly.
Arathea
later made her face into an archetype for me
here
, so people can use that face, if they want.
But now I finally did it! I've created a PT with Wanda's face, and her name is Aliena Impregnata.
This is what Aliena looks like with the original Maxis skin: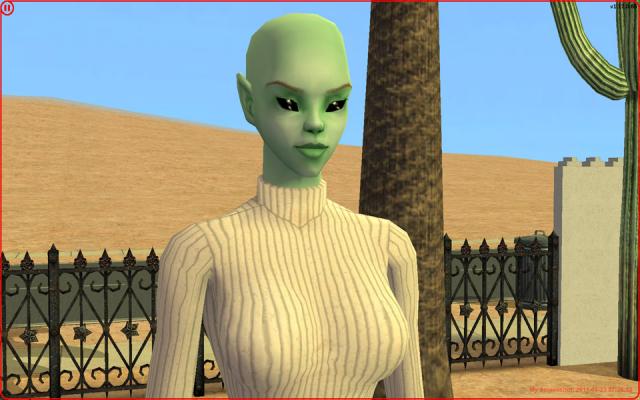 And this is her with
Calalily Sims' IRIS skin
, which can be found at
The Sims2 Graveyard
- click "Downloads", then "Calalilysims", then "Genetics" and then go to page 5 to find them: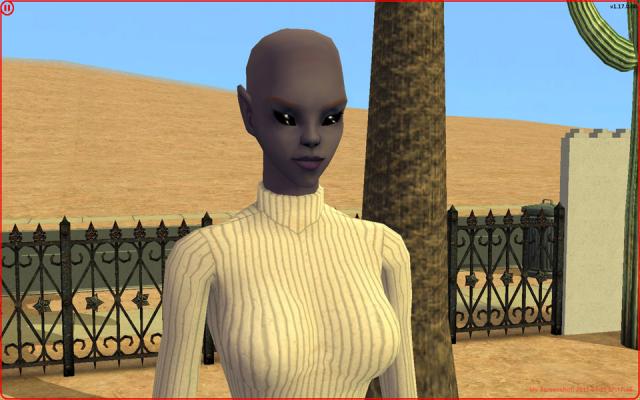 Aliena appears to be bald for a more Alien effect, but genetically she is a redhead. This way, her hair color doesn't dominate in all her offspring.
Two versions of Aliena are available:
1. a replacement version. This version has exactly the same GUID as the original Pollination Technician that comes with the game, so she'll replace him. Nothing else is required to get this version to work; just drop the unpacked file in your Downloads folder, and it works. This even works with a Multi-PT mod that includes the original PT, such as
Fwiffo's Multi PT mod
.
2. a Multi-PT version. This one has a unique GUID (0x0069CD02), so it won't interfere with other additional PTs. You can use this to replace a single PT from a Multi-PT setup, but you'll need to alter a specific file using SimPE.
If you're planning to use the Multi-PT version with
Fwiffo's Multi PT mod
, open the file Multi_Pollination_Technician.package in SimPE, and open the BHAV named "NPC - Get Alien Dad - NID" in plug-in view. The following two pictures show you how to proceed from there: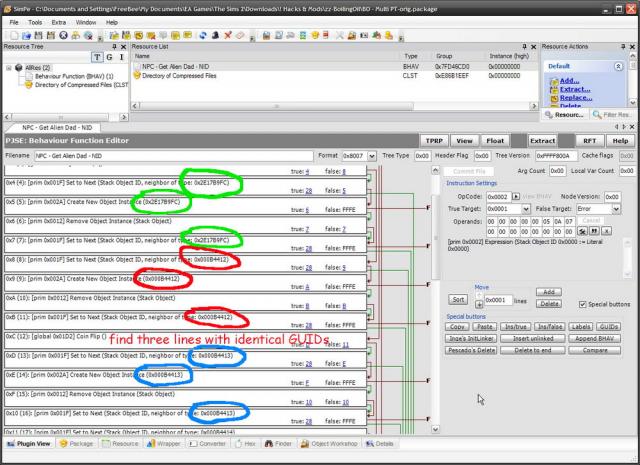 (click image to enlarge) (
static link
)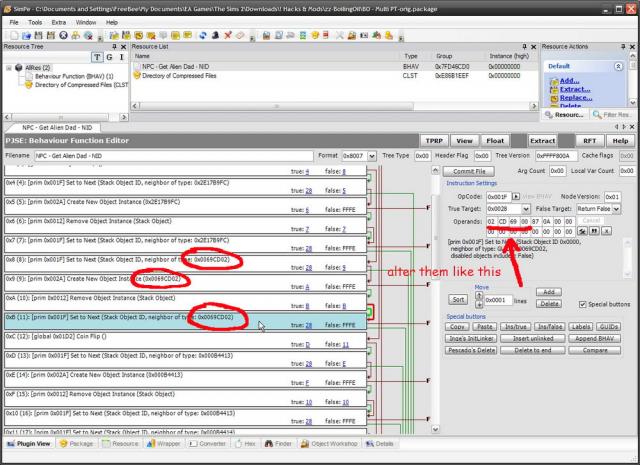 (click image to enlarge) (
static link
)
An extra note: the green encircled lines are the lines that contain the GUID of the Maxis Pollination Technician. If you intend to replace him, just download the replacement version and don't bother with SimPE.
For more extensive information, you can also check out
this tutorial by Simgaroop
.
And here's two pictures of an example offspring of Aliena...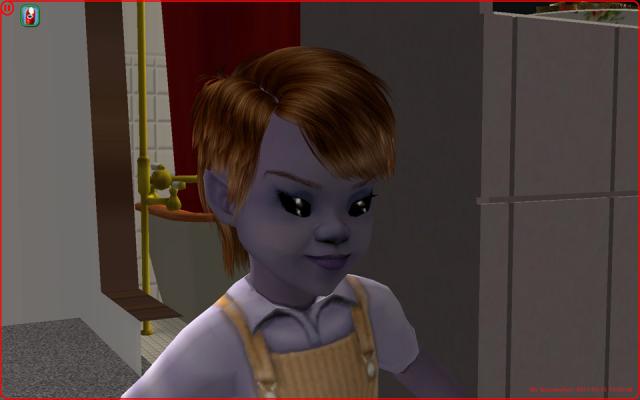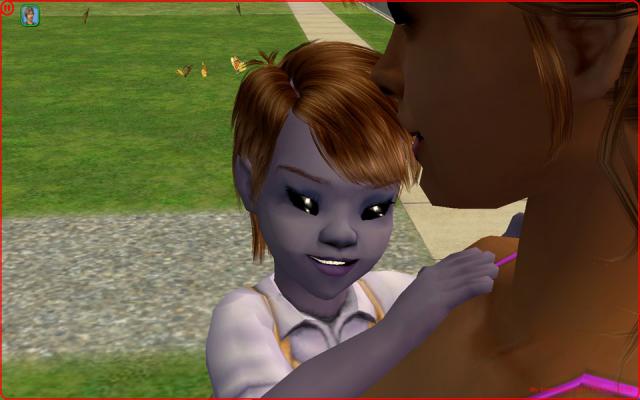 Filesize 159.17 KB | File Name Replacement-PT - Aliena Impregnata.zip | # of Downloads 574
---
Filesize 137.47 KB | File Name Multi-PT-Aliena Impregnata.zip | # of Downloads 213
---
Comments
You're welcome, @
joandsarah
. I'm glad I could be of assistance.
The answer to your last question, though, would be "Me!". If such relationships disturb me, I'm the first to shut down the game, fire up SimPE, and do something about it.
But, to be totally fair, I have an advantage: both SimPE and the game itself start up rather quickly on my system, and then run without any hitches. So it's a quick fix for me.
Oh, come to think of it, there *is* an alternative that you could try. I'm just not sure if it would be entirely successful, but there is no harm in trying. The
Gnome Hack
adds some code to the standard Maxis Gnome, so you can direct a sim to use it as a means of removing certain unwanted relationships from his/her panel.
I actually downloaded the gnome hack awhile back but never installed it as I forgot why I downloaded it and what it was for... Thanks.

Not sure if you are still checking here, but I just had my first alien birth in a very long time and Aliena was not the PT. I have her in Downloads>Defaults>defaultPT>
Replacement-PT - Aliena Impregnata.package
is it too deeply foldered?


The folder named "defaultPT" should not be necessary, but I don't think the mod is too deeply subfoldered. The game often just shows the wrong picture with default-replacement PTs.
When the parent came home from abduction, the game should have given a notification that they were pregnant. Who did the notification say that the father was? "Aliena Impregnata" or "Polination Technician"??