The Copur-Payne Residence (outside)

The Copur-Payne Residence (outside)
Creator: BoilingOil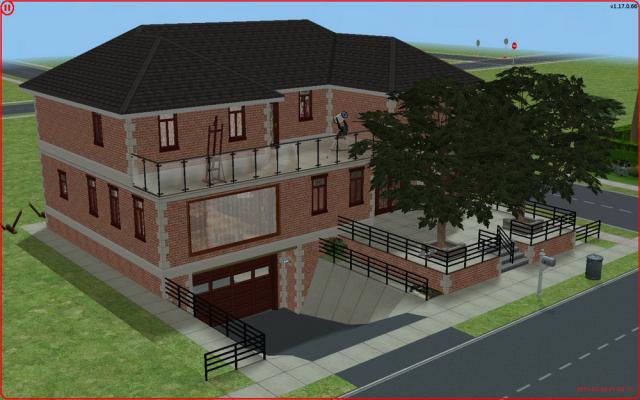 I totally suck when it comes to building houses. Most of them look like the minimalist cubist ideal of a brick cube. Nothing more, nothing less.

This house is little different, mostly cubical in shape, but I'm still proud of it. All the outside doors and all but one window are from Leefish' Mauritania set, because I like how well they fit brick houses, and require little effort to make it look distinguished.
Comments
Quote:I totally suck when it comes to building houses.
Ima gonna reach through the screen and slappa yo' face and then...
Oh, forget that.

I love it.

I like houses in which my sims can be comfortable and have their hopes and dreams "come true" (as much as anything can be true in simland). In other words not a lot of "froo-froo"; houses that are playable, that is my bottom line for me.

Well, this cube might be comfortable enough. It's 4BR, 4BA and can easily accomodate 5 or 6 sims and leave some room for hobby equipment. In the basement/garage, there's even room to work on restorable cars, if they want (in ADDITION to storing a functional car, that is).