Daniel Doors and Arches

Requested by Cynnix, the Daniel Doorway Expansion Set.
Well, Cynnix didn't ask for an
Expansion set
- she asked for one small door. What she GOT was an Expansion set. I made the small door - then thought yea, that's a very thin door. So I made a wider one. Then I thought hmmm, should have arches really. So I made those as well. And yea, while I was at it I chucked in a two on three door and arch - for those two the diagonals default to the University EP double doorway/archway as appropriate.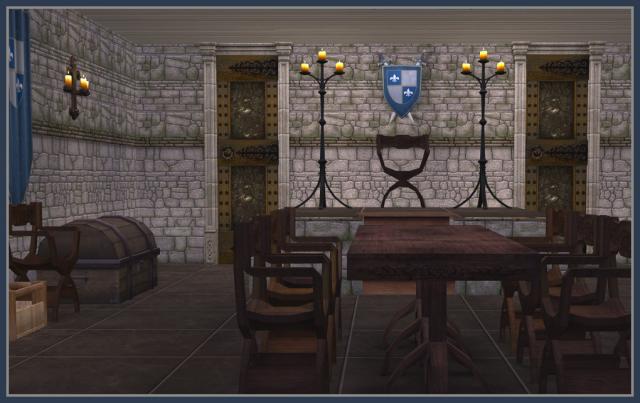 Recolours
The doors and arches are repository to the Daniel Doorway from the Uni EP - so you have to have that EP installed. As it is repository it will pick up any recolours for the doors/arch you may have in your downloads folder.
Item

Subsets

Poly Count

Price



Daniel the Great-Hearted Arch (Straight)
2
1200
455

Daniel the Wide-Hearted Arch (Straight & Diagonal)
2
1200
350

Daniel the Half-Hearted Arch (Straight & Diagonal)
2
1200
350


Item

Subsets

Poly Count

Price



Daniel the Great-Hearted Door (Straight)
2
2465
480

Daniel the Wide-Hearted Door (Straight & Diagonal)
2
1828
350

Daniel the Half-Hearted Door (Straight & Diagonal)
2
1828
350

Filesize 154.46 KB | File Name Daniel Doors.rar | # of Downloads 2,779
---
Filesize 95.71 KB | File Name Daniel Arches.rar | # of Downloads 2,702
---