Cthru Door

Made a LOOOOONG time ago for my friend Cthru. I love this door. Originally made for the sim supply, it got kind of lost in the update.....snif. Anyway, here it is again.
Its a remesh of the Touch of Teak French doors from the base game, shrunk down to a one tile door.
Its NOT a perfect match - if I had kept the height and the curve of the arch exactly like the original it would have looked long and pointy and not really matching at all.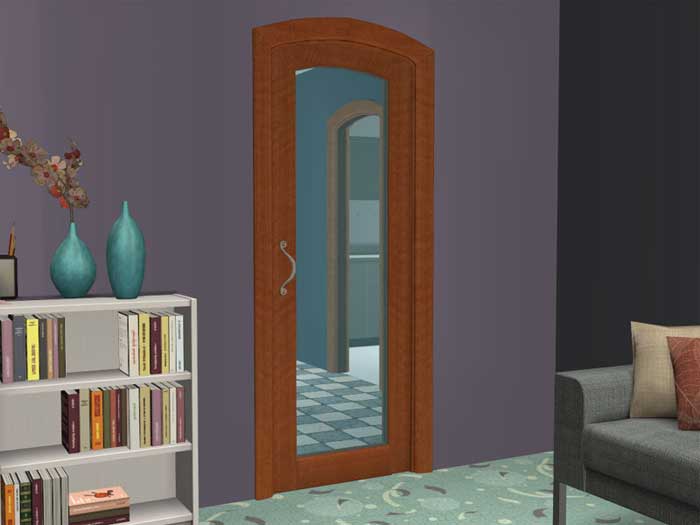 This door has blue glass - like the original - (otherwise it would not have matched).
The poly count is not really optimal, but no worse than a lot of Maxis doors. I have a fairly rubbish PC and it can handle many doors on a lot.
Photo Credits:
Opera Sofa by Blakeboy MTS
Polygon Counts:
1164 Polys, straight and diagonal.
Filesize 54.02 KB | File Name Cthru_door_by_Leesester.rar | # of Downloads 984
---