Glamour Life Arches

I made the windows....I made the doors - I thought I should do the arches as well. One of my favourite doors and window sets from the Glamour Life EP.
Its a double arch and an arch centred on two tiles.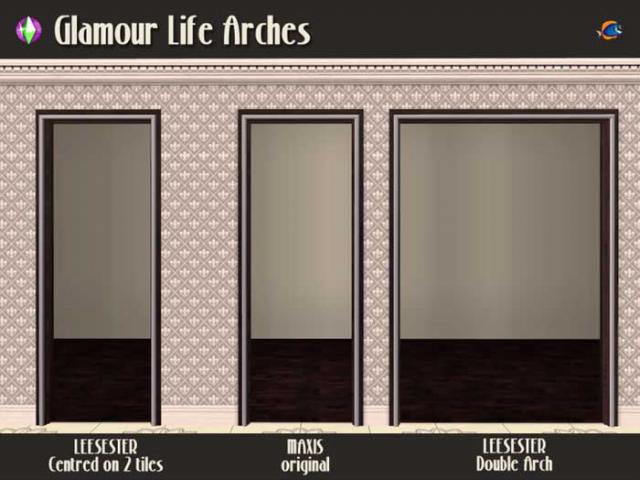 Polys
220

Price
Centred 255 simoleons
Double 300 simoleons
Recolours
Repository textures, so all the original textures plus any recolours of the original door that you may have.
Filesize 33.18 KB | File Name GlamourArches.rar | # of Downloads 2,042
---