Living in Paris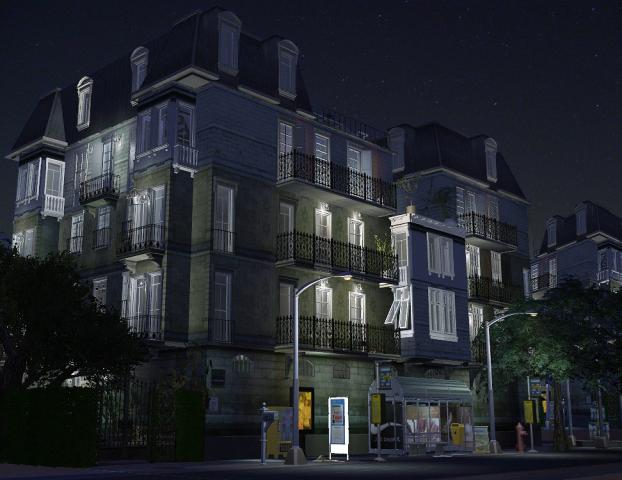 Oh, how I wish this WAS my picture and that was my lot.
This stunning picture is a sims2 lot that is being created by Isi over at mymashup.
Here is what she has to say about it:
"The house has five floors (+ house top), a backyard or rather three apartments, all decorated in different styles. Besides that there will be a parisienne bistro at the back side of it."
The wallpaper textures are created by Isi exclusively for this old city house and will be downloadable on her site once the lot will be finished.
There are more pics, but I don't want to steal her visitors