My Hot Grandma: Swimsuit Conversion.

EA's plunge swimsuit is my favorite swimsuit by far. However, it's not available for elders. It seems EA has a real problem with elders being fashionable because all the cute clothes are left for the youngins. But elders can be sexy too, right Lee? Right!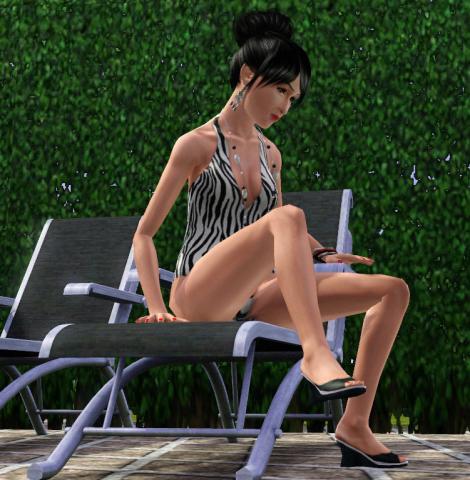 This is just a simple age conversion of the plunge swimsuit. It has all the same features of the original swimsuit (channels/texture/categories/etc). If there was already a conversion out there, I'm sorry. But hey, mine comes with 4 cute presets!
Filesize 527.35 KB | File Name daluved1_MHG-ef-PlungeSwimsuitConversion.rar | # of Downloads 539
---