Glamour Life Doors

And doors to match! What a busy Lee I have been. On the pic it looks like the centred door is
off
centre - I assure you that is just the angle on the picture. These doors are deep set.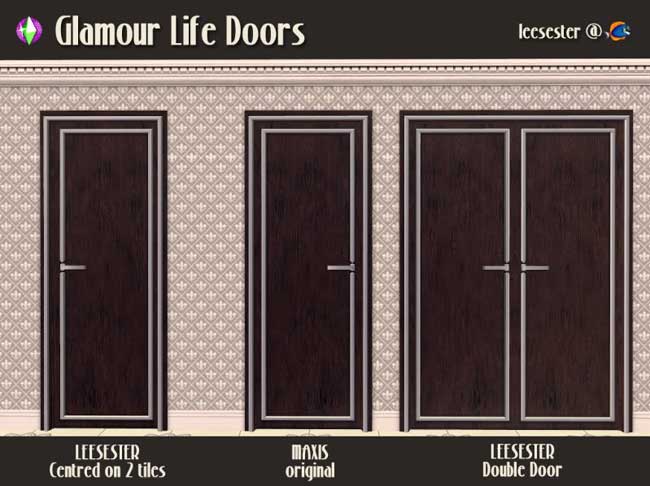 Its a double door and a door centred on two tiles.
You do need the Glamour Life Stuff Pack in order to use these doors in your game.
Polys
Centred on two tiles = 778
Double door = 1336

Price
Centred 255 simoleons
Double 510 simoleons
Recolours
Repository textures, so all the original textures plus any recolours of the original door that you may have.
Filesize 71.73 KB | File Name Glamour_Doors.rar | # of Downloads 2,864
---
Comments
These doors are lovely, but in my game they are flashing blue - as are the matching arches. I've posted in both threads to give you a head-up. It might just be me, of course, but I use a lot of your other windows and doors without problems.