Sims in space - literally!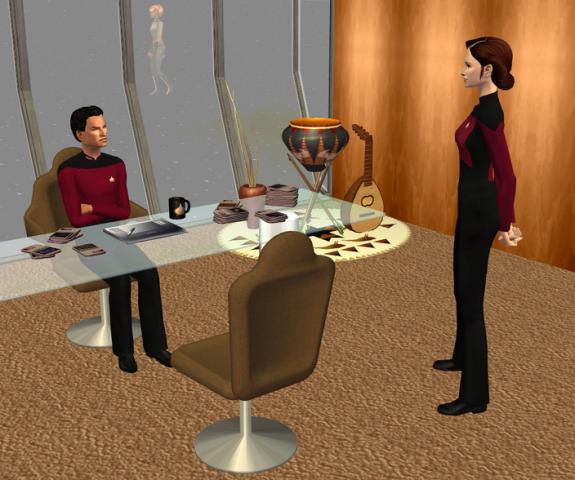 This one was too silly not to share.

I like to tell Sim stories, but sometimes when I set up my screenshots, the Sims... well, let's just say they don't always behave exactly as I intended.
This particular scene is supposed to be set on a starship - as in, in space. Granted, in Star Trek, they've run into all kinds of space-dwelling creatures, but... I don't think anybody has run into
that
kind of space-dwelling creature before.


Comments
@Xander
, thanks! I'm nuts about props.

The uniforms, PADDs and the mug are by yours truly; the background filler was an unexpected bonus.

levini
, not to mention giant space amoebas. You
always
have to remember your amoeba protection spray when walking in space!