Grandma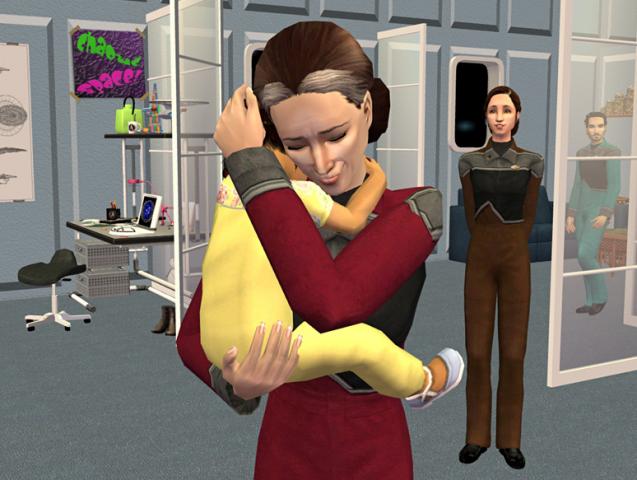 Since Xander posted some cute pictures of Sim toddlers, I can't resist doing so as well.

This is another of my favourite story pictures; this particular character usually keeps her softer side very well hidden, but it shines through when she's hugging her little granddaughter. The Sims behind them are the proud mother and father.
BTW, "Chaotic Space" (as the sign on the wall reads) is what Yelena, the mother, calls her workspace. What can I say, housecleaning isn't one of her stronger points.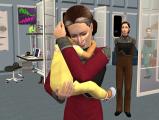 Comments

That is such a great shot! I love how the mother is watching them interact, it looks so natural like something that would happen in real life. Also I wanted to say I love her nails! Those are so pretty and realistic looking! Did you create those yourself?