Surfs Up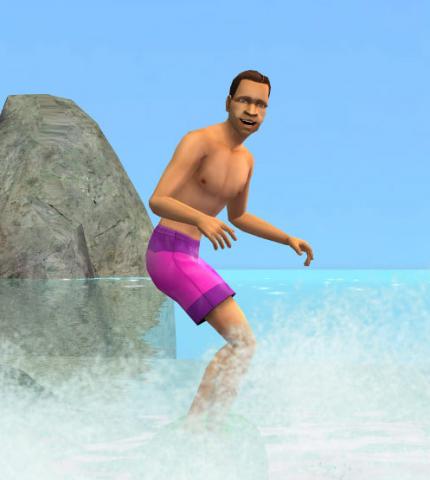 Yes, I downloaded the Surfing Interaction from over on MTS. After lots of bewildered running about and sending my sim on holiday to Twikki Island 5 times in the space of 2 sim days (motherlode cheat FTW) it was all worth it to see the happy smile on Geo's face.

Actually, his name is George but he prefers Geo. Silly sim.

Comments
XanderGC;5657 Wrote:Come back to the light side armiel...we have cookies lol.
That surfin' package is really fun, Fun, FUN!
Where are these cookies?
I seem to have missed the thread where they were passed out.
I hear talk now and again about cookies.
The only cookie I know about is the "Awesome Sparkly Cookie" FishyCookie.
BTW: What does FTW mean? I have seen it a couple of times.
Is it a code to type in for a cheat in game? I am going to try that.