Just Soap: 100% Functional Soap for Your Sims

Updated for 1.26!
I love the bubble bath and "bathe till tranquil" interactions in TS3. However, I don't like that you have to buy that ugly bubble bath bottle to get the interactions. So I made these little soap bars to add a touch of realism to your sims' lives. And best of all, they're recolorable!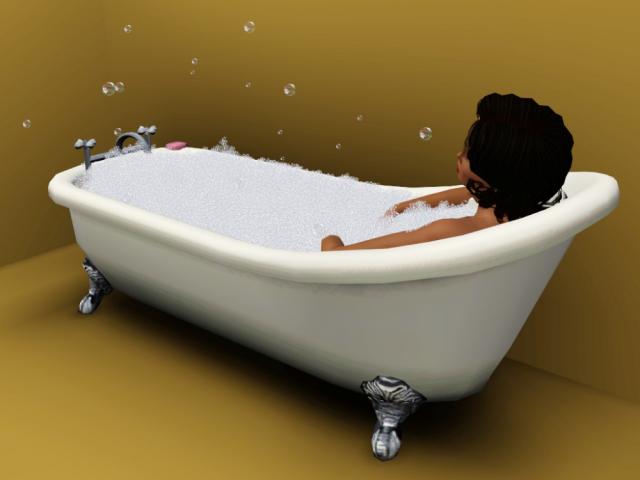 There are two versions, a bubble bath version and a "floatable" version. If you place the bubble bath version on a tub, you will get the "Take Bubble Bath" interaction when you click on the tub.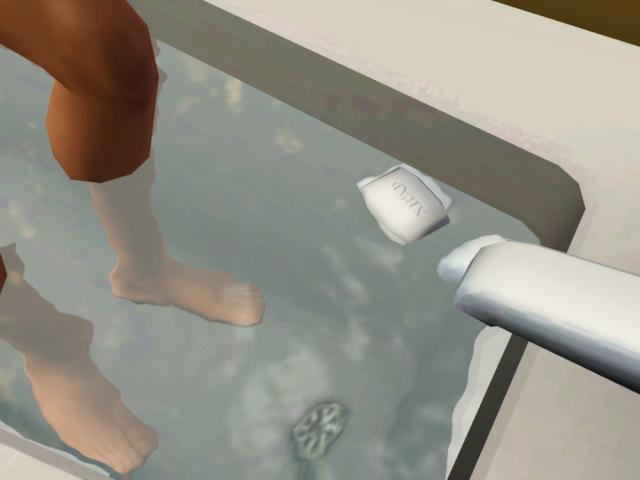 Alternatively there is the "floatable" version. This version is based off of the Rubber Ducky to get the floating animations. Because of this, sometimes your sims will pick it up and talk to it...which is...strange, but unavoidable.
Both have one recolorable channel with four presets. They are found in Decorations -> Misc and Bathroom -> Accents/Laundry.
Mesh Info:
Polys - 44
Feel free to clone these to make your own bath accessories.
Thanks to
Buzzler
for getting the scripts sorted out.
Filesize 30.82 KB | File Name daluved1_1.26_JustSoap-BubbleBath.rar | # of Downloads 6,063
File Updated 29-10-2011
---
Filesize 30.83 KB | File Name daluved1_1.26_JustSoap-Floatble.rar | # of Downloads 3,553
File Updated 29-10-2011
---