Open For Business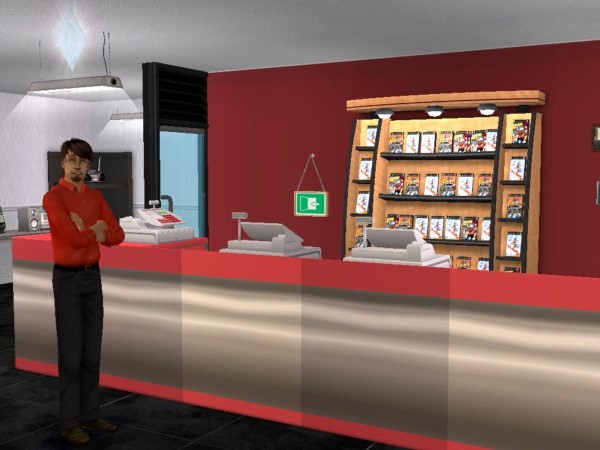 Ever since Open For Business came out I have never looked at the Sims 2 the same way, for me it totally changed what I could do with the game and how to play it as well. These are just a few screenshots of some of my businesses that I have currently in play. I think it's a great way to add another dimension to the neighborhood.

Electronics Store
Bar
Grocery Store

It's also helpful that one of my Sims has the LTW of Owning 5 Top Rank Businesses, something I have never completed before.
Comments

Yes, OFB changed a lot! But for me, so did Seasons, Bon Voyage and FreeTime. Whenever one of my sims starts a business, it often involves their own plantings, stuff they make at crafting stations, or treasures they've dug up. There's a lot of fun to be had combining such things

5 Top Rank Businesses: some of my sims have rolled such a want as well... I've never had one achieve this victory, though. That doesn't really matter, though, because they usually achieve Lifetime Platinum long before that, anyway.
Yes, OFB is one of my three fave EPs - (the others are NightLife and Apartment Life) - it really does add a whole extra dimension to TS2. I bought ambitions hoping it would be like OFB but it wasn't. The consignment store just can't compete with Rally Forth

Yes I thought that Ambitions was going to be like OFB and it wasn't even close. I did prefer the look of the servos from Ambitions though. I really just like coming up with new business ideas for my Sims, like my latest idea is a hot dog stand. I imagine it will go over pretty well.