Summer Shorts for Males

Who wears short shorts? Boys wear short shorts...too!
My male sims have little to no options for shorts because all the clothes for EA males are so...manly! To give my boys something cool and trendy for summer, I created these Daisy Dukes for males.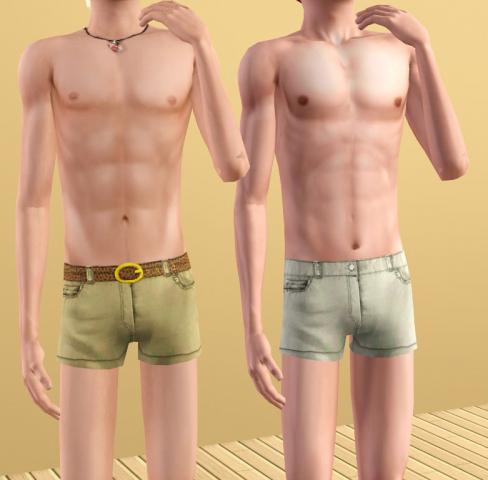 These are a new custom mesh to make the shorts 3D. There are two presets, one with a belt and one without.
The one with the belt has three channels: shorts, belt and buckle. The no belt version only has one channel.
These are found in everyday, swimwear and athletic; are also NOT set to random.
Mesh Information:
Polys - 774
Feel free to reuse this mesh, with proper credit, of course.

Filesize 185.27 KB | File Name daluved1_amSummerShorts.rar | # of Downloads 4,567
---