Make Me A Model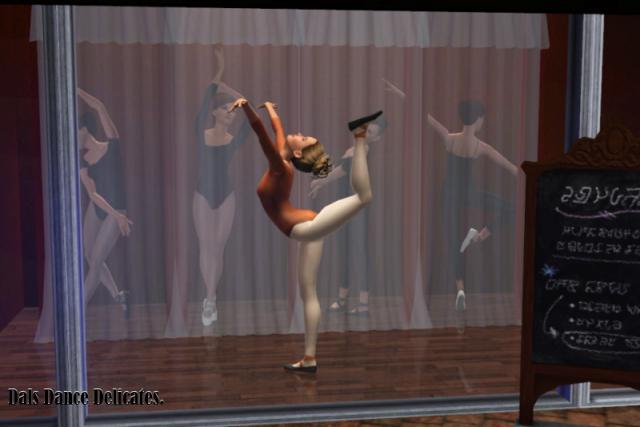 Over at MTS there is a contest going on called
Make Me A Model
.
Round 2
of the contest involved doing an advertisemnt for a small business of some sorts.
Well two entrants used my name and my
Let's Get Physical
set in their entry.
Kayla named her business
Dal's Dance Delicates
, and here's her post bit.
Quote:We were asked to be live models. Ballet is not really my thing. But I enjoyed prancing around the shop window for the evening. Dals Dance Delicates, is situated in the middle of a mall. So it was a perfect place too advertise, for this dance season. I was really sad when I was not aloud to wear the cute tutu's. I can't wait for something more challenging.
The next creator, ngluvjj, named her business
Dal's Dance Course
and here is her post bit.
Quote:My second client was Miss Diana, she is very pretty. I thought she's about my age, but in fact she almost doubled my age. She taught me a few dance moves, and introduced me to a few of her best students. I'm surprised that her students were males, elders, kids, and many more. That guy with black hair named Quon, he's Miss Diana's nephew, he's super cute and super good in ballet!
Needless to say, I felt so honored to have my creations used!
Comments

Oh my god Dal, I didn't know you showed people this. Naw now I feel special hahahaha.
I only called it Dals because I know you personally

xx