The last of the Breeze Easy Window Recolours

to match the University "Mayne" Door, Apartment Life "Unique Separator" and Bon Voyage "Solidity" Door. Bonus clear glass.
As the "Unique Separator" and "Solidity" Doors share a lot of the same colours
I've put them in the same file.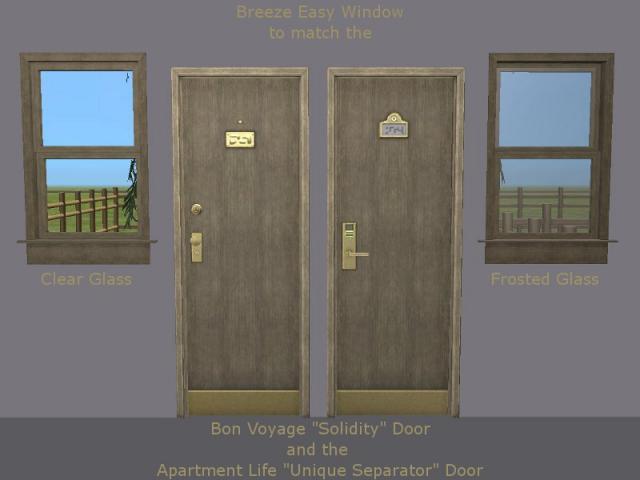 You can find the Breeze Less Windows By Leefish HERE
Enjoy, have fun!
Filesize 153.01 KB | File Name BreezeEasyWindow-MayneRecolours-ByMichelle.zip | # of Downloads 241
---
Filesize 318.56 KB | File Name BreezeEasyWindow-UniqueSeparator-SolidityRecolours-ByMichelle.zip | # of Downloads 232
---