Industrial window

A new window for all you grunge/industrial fans. Based on a set I am making to expand the TS2 Gone Legit windows and doors. I made these from the TS2 meshes I made for the Gone Legit Extension I made for Gulhare.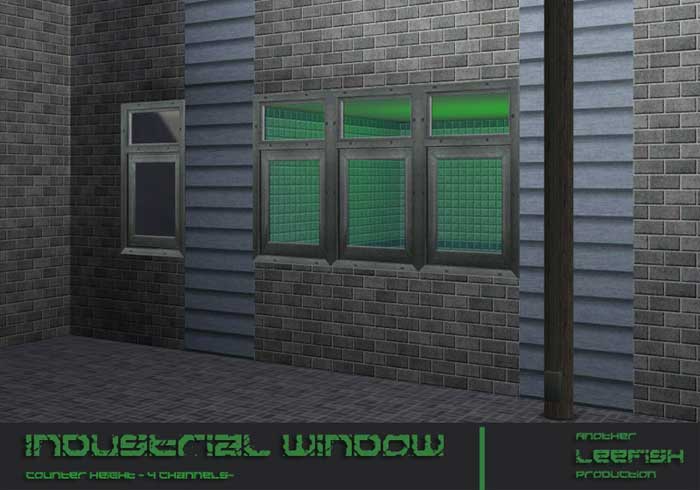 The window is 135 simoleons, and has 4 recolourable channels.
Filesize 288.22 KB | File Name Industrial Counter Window by Leesester Reupload.rar | # of Downloads 1,018
File Updated 10-11-2011
---
Comments

Slightly grungy... Sometimes I *do* grungy, when I have some very sad and poor sims move into an old abandoned factory building... Such buildings need windows like these...

Thanks again, Lee.