Mini Fences - Shrunken EA Base Game fences

Hi! So I have a friend named Baka, and she wanted some smaller fences to build with. So I said I'd try out making some smaller versions of some base game fences.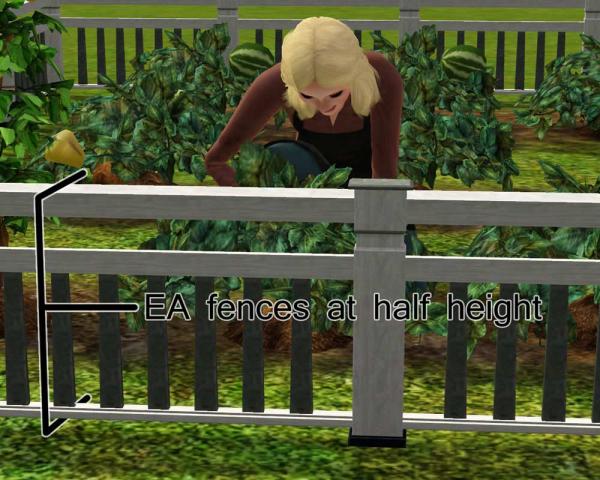 They are shrunken in the x and z axis, so they might look a little squished, but it's hardly a problem at all. These are ideal for garden outlining and roof detail, or maybe a baby play pen! Who knows! I hope you enjoy them!
They have the same polys and all that as the base game meshes.
They are re-colorable like their big brothers.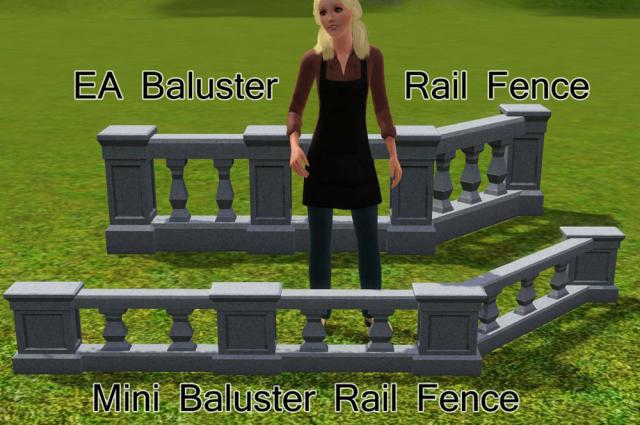 Polygon Counts:
Baluster - 240/120
Basic - 95/56
Fearless - 92/120
Recycled - 66/40
Sim Stopper - 96/60
TCOB - 266/142
Please don't include the fences with an upload, just link back here please

Filesize 199.3 KB | File Name traelia_MiniFences.rar | # of Downloads 1,567
---