My Foxy Grandpa

My last couple of elder conversion uploads were focused on the females, however there are some things that grandpa is missing out on, too! The first, as always, is a plain pair of briefs - or tighty whiteys as I like to call them.

The briefs have one channel and are found in sleepwear only. I made sure to add a leopard print preset for those sims who what to channel their inner Frankie Mashuga look. +1 for knowing who that is!
NOTE:
These use the elder underwear mesh, meaning it will pick up any default replacements you have for it. As you can see these are displayed on Robokitty's "JUNK" default replacements. Unfortunately her mesh carries the bumpmap from the swim briefs, which is why you can see it on the underwear. If you do NOT have her defaults installed, you will not see the little "ghost" drawstring.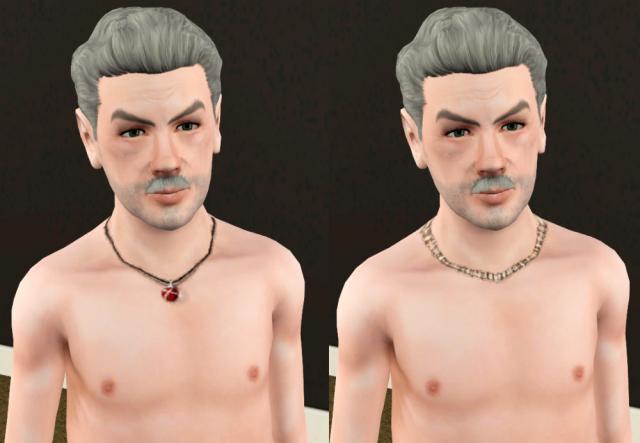 Next up is a simple conversion of those nude tops with necklaces on them. They have one channel (like the original) and are available for naked, sleepwear, athletic and swimwear.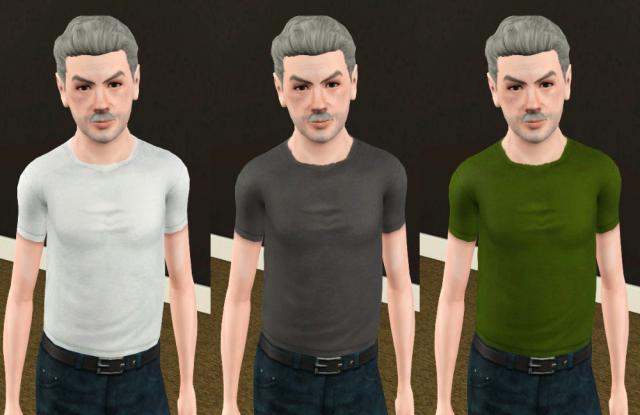 Lastly, I made a fitted t-shirt for your elders using the adult shirt textures. I thought it came out pretty nice. It, too, has one channel and is found in everyday, sleepwear and athletic.
Additional Credits:
Hair by
TumTum
Filesize 1.99 KB | File Name daluved1_EM_NecklaceTopConversion.rar | # of Downloads 93
---
Filesize 1.94 KB | File Name daluved1_EM_PlainFittedTee.rar | # of Downloads 111
---
Filesize 2.29 KB | File Name daluved1_EM_TightyWhiteysConversion.rar | # of Downloads 138
---
Comments
Damn PTS is back, took 5 years to get over my extremely large, hairy neighbour answering the door in nothing but his skimpy leopard print jocks. Now the nightmares will return.

Mind you, Grandpa has more 'junk' than he did.

T-shirt and jeans look like my dads.