Sunkist (for the Natural Sim)

In a world full of glitzy socialites and hollywood glamor, sometimes your sim needs a break from all that glamification. On days that your sim fems just want to be themselves nix the eyeshadow and foundation, instead slap on some simple lipgloss instead! Sunkist Lipgloss is composed of three channels that work together to emulate a naked glossy lip shine effect.
Essentially, you play with the colors until you get a nude shiny effect on your sim's lips. However, you're not limited to plain colors. You can play with the channels to create sultry, shiny lipstick as well.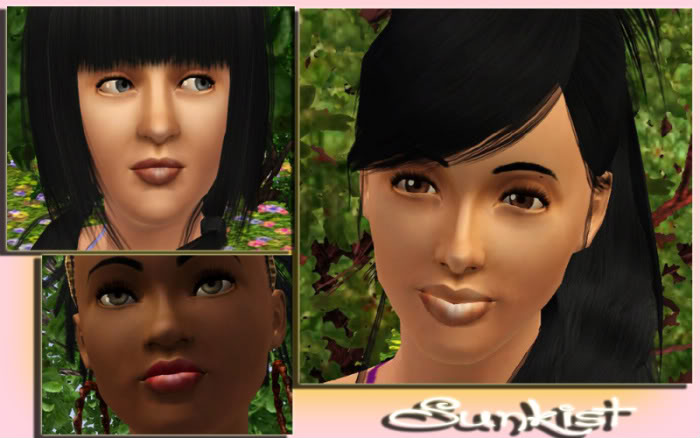 Also, to play up the "natural* theme, all of the in game shots (the first photo of the post) were taken in normal outside light. No outside lights were used to enhance the texture.
Anyhoos, Sunkist Lipgloss is available for females teen and older.
Filesize 722.49 KB | File Name Sunkist_For_the_Natural_Sim.rar | # of Downloads 154
---