Sim Trek Door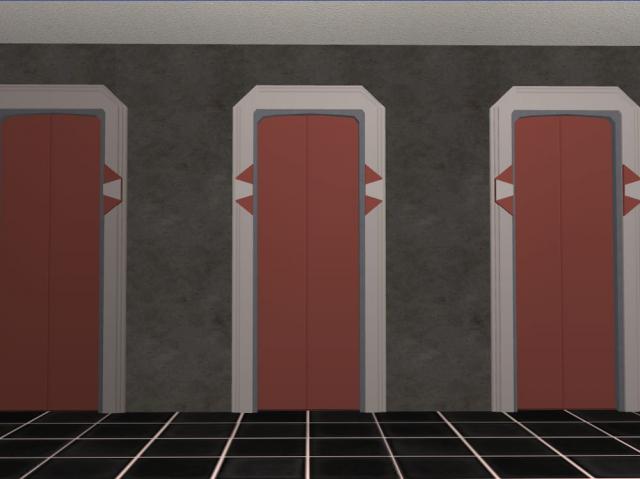 A while ago (well ages ago actually) NixNivis asked me for a Star Trek style door. She said it would be ok just to look right but I wanted it to slide. I haven't been able to make it work EXACTLY like a Star Trek door, but its fairly close. Still working on the texture and the diagonal, but the mesh is done and it WORKS

Comments

Cool! That way it'll look less odd if a door opens without the sim even touching it!

Great work, Lee! I'm impressed once again.
XanderGC;8325 Wrote:I honestly don't know if I could possibly love this more. If it slides in anyway (like a screen door) I'd love it lol. Reminds me of the Pet's door that was futuristic but didn't slide lol. Silly Maxis.
Yup, it slides in - what is called a "Pocket Door" I think. Its cool and all being Star Trek like, but I might also do a simple glass door version with a slightly less fancy frame.
What I would class as a REAL Star Trek door would be one half sliding left, the other half sliding right. I could not get that to work though.