School Building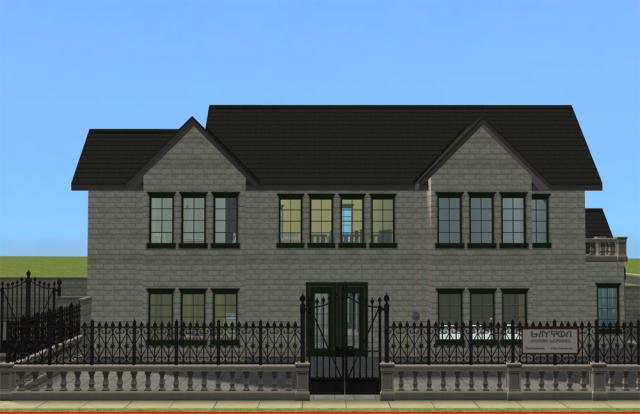 Well, I have been working away on an upload for the childhood theme on MTS. Usually when I do an object upload I do a stage set for the object backdrop (trying to make things look pretty as usual).
Anyway, this time I got a bit carried away and have started building a school set. I will see if I can get it to work with Inge's school set up - I have never used it, but it does look neat. I made a recolour of her institutional sign - see it used on the front railing after a bit of snuffling about with CFE

I am NOT convinced on the windows, but I am not sure what to use instead. The original buildings that I am kind of basing it on were Victorian - maybe a better stone on the walls will help.
Also added is a redbrick version of the same building.
Comments
The fence is a big fat cheat - its actually TWO fences stacked.

Yea, the windows are wrong - but I was trying to avoid too much CC. I will look at roofs - I don't have many roof recolours, and I don't have seasons or pets or BonVoyage (or Mansion and garden)
EDIT: Yea, I made a fence