Castaway 1950's Style Chair

Fixed for Patch 1.26.89
A blatant rip off from TS2 Castaway, a retro chair with a mesh I could not resist. I originally put this up to test some stuff on the forum, but it turned out to be surprisingly popular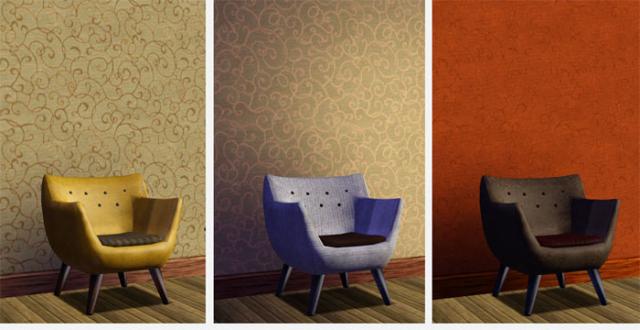 leefish Wrote:You had better grab this while you can - its a test thread for a new forum functionality - it is a real chair though - uploaded as a simspack, approx 1300 polys
As of the Pets Patch this chair is now a .package file. Tested and working in a patched Base game.
So here is a bit more detail - the chair has three recolourable channels, chair body, chair cushion and the legs.
Its a mirror mesh so be careful when using SOME patterns, most of the patterns look ok, if there is any pattern fail it will be on the back of the chair.
Poly Count
Hi and Low = 1374 polys
Cost
er, around 200 simoleons?
Lee
Filesize 152.73 KB | File Name 1950s chair by LeeFish.rar | # of Downloads 1,268
File Updated 19-10-2011
---