Simple Shack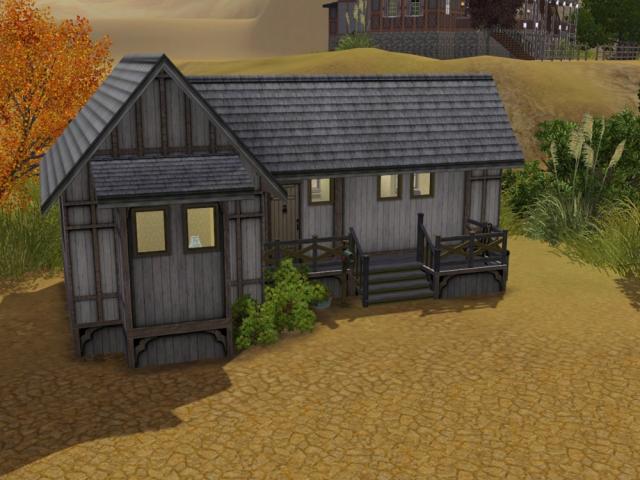 I have been playing about in Sims3 - here is a shack I made.
Things I miss from TS2 >>
Overhead view
being able to go into camera mode quickly and easily (yes, I know we can use the build mode and select terrain but it just is not the same)
NOT having a white edge around my floor tiles on the outside edge of a foundation.


I have to say, the color wheel is the best thing since sliced bread

That world in the background is not mine, it's a friends world. That is why I made the shack. It's for one sim (a couple max) and is on a 10 by 15 lot.