Contempo Penn Station Dining Table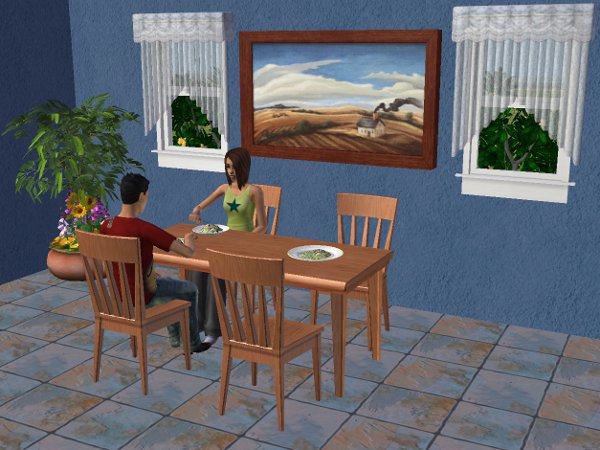 Woo Hoo!!! I learned something new.
I know...not up to Lee, Nix, Dal, Cmo, Armiel and all our other fine creator's standard. However, it was a giant leap for me, I even managed it on my own without a tutorial. Unfortunately I can't slave it to the 'Comtempo Penn Station Side Chair', but at least I can recolour it.
Comments
yes, sorry - should have been more specific - first original mesh. What program are you using to mesh? If it is Milkshape then you can't reliably rotate the groups on the map and a lot of people use UVmapper for that bit.
I am thinking that you are running into the issues on the tabletop? I would guess that you did a direct copy of the chair legs and scaled them up into table size and so they will be a perfect match.
The way I know to fit a table top mesh onto a tiny texture is to mirror it; basically, you need to make ONE square that fits the texture and mirror that - combine into one group and mirror that - etc. See what I mean?
* leefish resolves to get a microphone