Sims 2 - Holiday Pics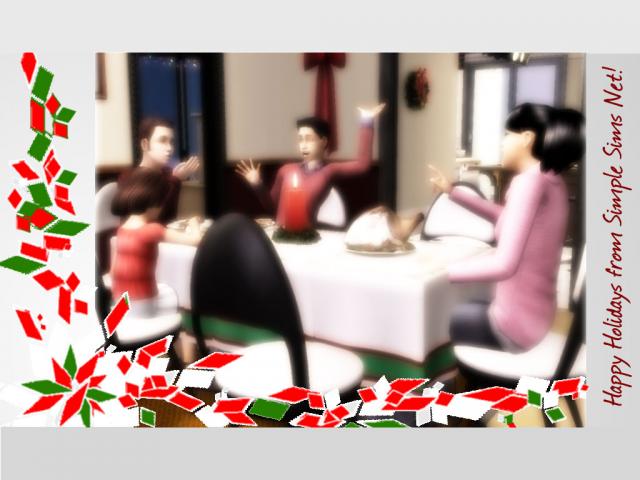 First of all I appologize about the cruddiness of the border surrounding these pictures, they were created a long time ago with a photoshop alternative that just wasn't quite up to snuff at the time. I created these for my then Sims 2 fansite: Simple Sims.net which has long since passed and been forgotten.
This is how much I love the Sims 2, I tried to create new content to share with the community that has given me so much and has asked so little in return.
So enjoy these holiday-inspired images and remember all the joy that the Sims have brought you over the years.
Happy Holidays!
-XanderGC