Postcards Galore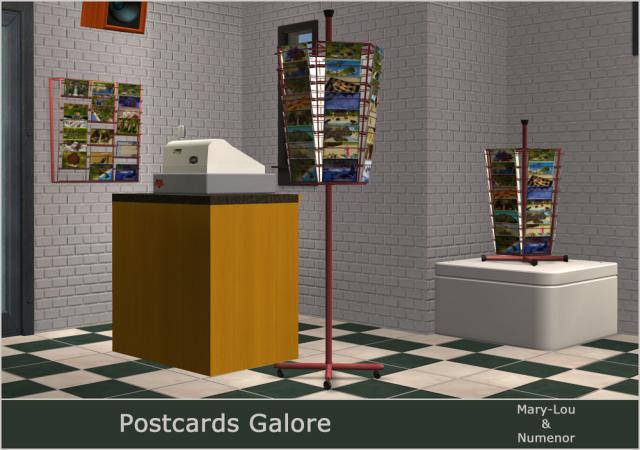 I was wandering about on MTS and stumbled across an old favourite -
Postcards Galore by Mary-Lou and Numenor
Unfortunately (it is an old upload - it is not allowed anymore) all of the images were hosted on another site.... and that site had closed and yea - all the images were for shop.WIKI.
So I replaced a fair few - here are the pics I took.
Comments
These are really one of my fave things - depending on what EP's you have the rack is more and more interactive. You can even have them on an OFB lot and the sim can sell them in the business. Even cooler - the rack changes configuration depending on where it is placed.

Oh you hero! Those are great pics. Probably better than the originals. Really cool item too.