Small church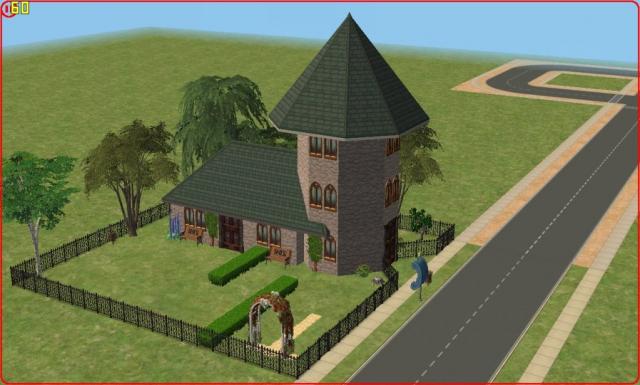 A small community lot i am working on. I am mostly happy with hoe it all is turning out.

The empty space beside the building is planned to become or to be used as a graveyard, its lacking graves for now. trying to see if i can find some download-able decorative ones. I am sure i have seen those somewhere, just need to remember where.

Anyways, feedback is welcome. not sure if i will make this a download, or if people would be interested.
Comments
That is looking neat - I think there are some deco graves on MTS.
There are definitely these:
http://www.modthesims.info/download.php?t=437546
CrabofDoom is a reliable creator so they should be fine.
Maybe see if you can use a roof cheat to get the roof of the tower a bit pointier?
First and foremost, i apologize for taking so long to reply.

Thanks f0or the links. i downloaded the gravestones and added them to the lot, so now the graveyard has graves in it. i also made the roof a bit more pointy.

I made some new photos, and will now try to see if i can add them to this topic.

the interior so far is still empty. i still have to decide what to put inside! Its a bit small in there, only 5 tiles wide, so i am thinking some benches, and maybe a soda and snack machine to keep sims needs up a bit when they visit the place. Ideas/tips are welcome.