Beef Stew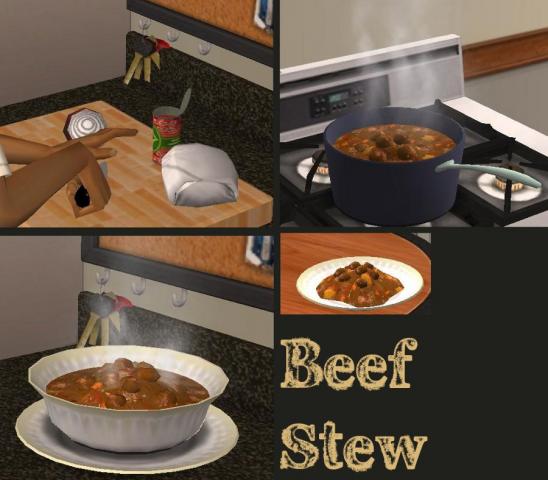 This is a brand new food item (the rest I did here were older). It's beef stew available for all three meals. It's cloned from spaghetti, with a few changes to the meshes like a serving bowl instead of platter, and no cheese or pasta box in the preparation stage. Enjoy!
Filesize 258.6 KB | File Name Beef_Stew_TNW.zip | # of Downloads 1,299
---
Comments

You *are* on a roll, aren't you? Nice job once again!