Crystal Lipstick N5


Once you see one Lemonleaf lipstick, you'll wanna get them all!

Downloading from the VDisk link they provided is REALLY confusing, but all you have to do is click the second blue rectangle from the left.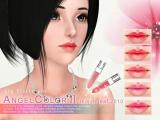 Comments
There are no comments yet. Be the first to add one.