Elphaba from Wicked!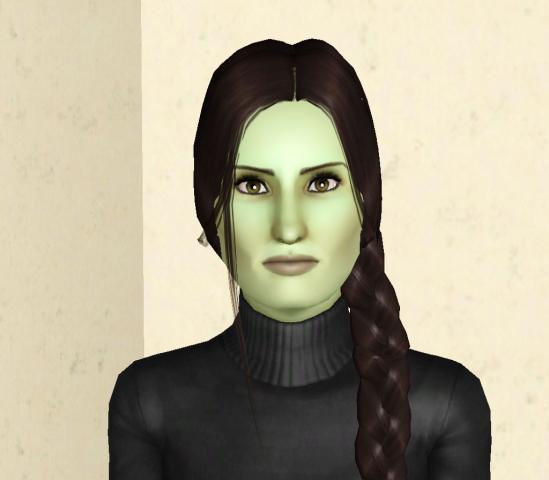 I've been away for a while due to school work, but recently, I've started back with sims again. This time, I adventured into the unknown realm of sim making... It's been quite interesting.

Over Spring Break I saw the musical Wicked and have been addicted to it ever since. Idina Menzel played the original Elphaba and, in my opinion, was the best one ever. I'm really sad that I never got to hear/see her live, so I decided that I would attempt to make a sim out of her.
Comments

Oh she is on Glee too. That really does look like her!