Boleyn Manor


Boleyn Manor is a large Tudor house and sits on a large plot, with far-reaching views across the English countryside. It is set in a beautifully landscaped garden. The garden layout was inspired by Hampton Court Palace in the UK. The Knot Garden is traditionally found in Tudor gardens.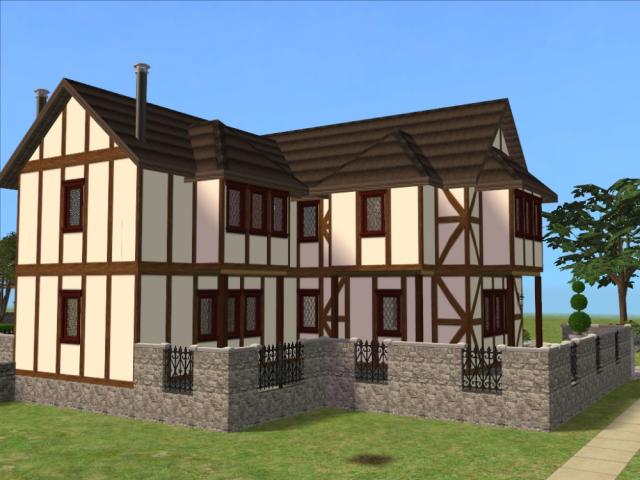 Featuring:
4 Bedrooms
En suite Bathroom
Family Bathroom
Cloakroom
Lounge
Library
Large Open Plan Kitchen/Dining/Family Room
Kitchen Garden
Large Landscaped Garden
Terraces
You will need to use a gardening mod for this as some of the plants are not accessible to sims. You can get one here
http://www.simbology.com/smf/index.php?topic=13.0
I also suggest using Moghughson's watch TV from anywhere mod, you can get it here
http://www.modthesims.info/d/462269
Unfortunately, these fireplaces do not function on the diagonal.
Cost: 213,546
Lot size: 60x30
Custom Content required but not included:
Kitchen Basic by Buggybooz at Mod the Sims
http://www.modthesims.info/member.php?u=580522
Michelle - buggybooz Kitchen Basic AL Recolour (dark brown) at Leefish
Filesize 1.74 MB | File Name Boleyn Manor.rar | # of Downloads 74
---
Comments

You're welcome, got loads of feedback from Leefish, thanks everyone, it really helps to get things right.