The Luton Hotel


This hotel started out as a house and I thought that it would convert very nicely into a hotel, so I've done just that. If you want the original house you can find it here
http://www.modthesims.info/member.php?u=417674
The hotel footprint has been enlarged a little to allow the addition of two swimming pools, the garages have been converted into guest rooms and the flat roof above the garden room has been strengthened to allow a terrace to be added. All rooms are en suite and enjoy a private terrace.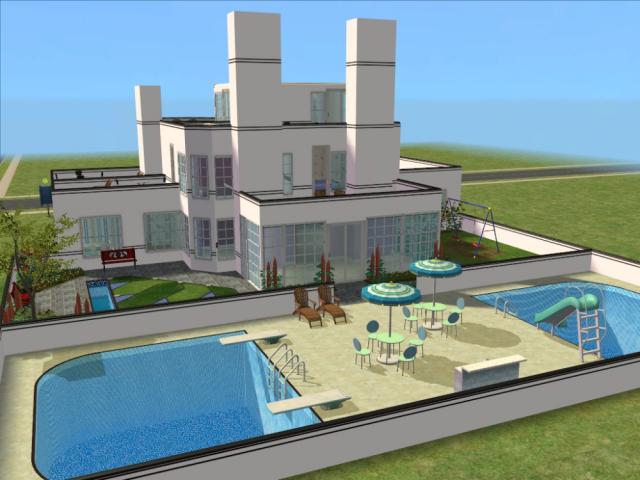 The hotel is built on a 5 x3 lot
Cost per night from: 319-1208 simoleons
The hotel has:
2 x double bedrooms
3 x family suites
1 x penthouse suite
Garden room
Lounge
Fully licensed restaurant
Terrace bar
Children's play area
Children's play pool
Swimming pool
Gardens
Filesize 1.03 MB | File Name The Luton Hotel.rar | # of Downloads 113
---
Comments

Wow, this is really nice! I've never used CI to install a lot, in fact I don't really download lots. But there's beach neighborhood that this would fit into. Right by (across the street) a brand new, sprawling beach lot I'm working on.
That table umbrella? What EP/SP is that from? Is that a recolor? CC? Is it possible I have it and don't know it?
* mustluvcatz tries not to look like she'd really like that umbrella
* mustluvcatz recognizes those chairs by the pool