BV Stuff Recoloured- Part 1

As requested by Levini.
3 recolour of the Bon Voyage, ConciergoSum Desk By Welcome Home Furniture - Large, ConciergoSum Desk By Welcome Home Furniture - Small, Soft 'N' Tender Massage Table, Sweat It Out Sauna & Tea Time Table using Apartment Life wood colours.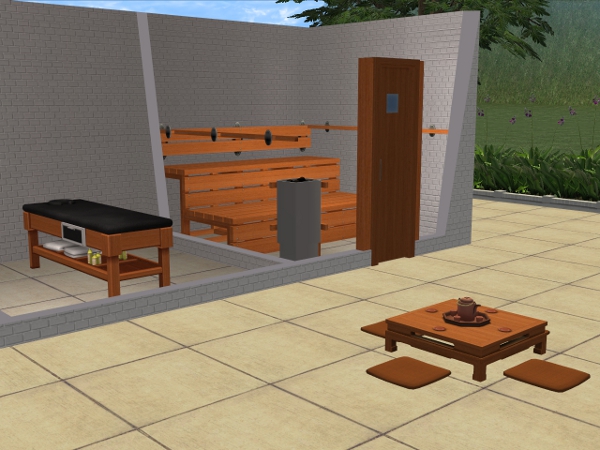 All files have been compressed and checked in game.
Enjoy, have fun!
Filesize 2.33 MB | File Name BV Hotel Stuff-Part1-ALWoodColours-ByMichelle.zip | # of Downloads 731
---
Comments
You know, I don't think I've ever used that one-tile front desk or seen it used in any Eaxis lots. It might be appropriate in a bed and breakfast or bungalow lot, but I do prefer the larger one for grand hotels.

Yup, I've always known it... look at the thumbnail, and you'll see both desks

Well, I think the only way you would encounter it is if you happened upon it in the catalog and put it in a custom hotel. As far as I can remember all the template hotel lots use the large one. I think I might change to the small one in Porterhouse Bungalows, for variety. I already made elevators a mandatory addition to the larger hotels. I recommend two to accommodate swarms, or at least offer a stairwell, perhaps both. Vending machines belong in hotels too. BV or AL matching elevators might be an idea. Did the seasons country set ever get the AL wood treatment? I love those meshes but rarely have occasion to use those pastels.