Seasons Stuff Recoloured - Part 1

As requested by rawmilk905
3 recolour of the Seasons, Back Country Vanity, Home-Style End Table, Rustic Glass, The Back Forty Armoire, The Crustikus Dresser By Earl Crustikus IV & The Four Post Bed (also recolours the single bed) using Apartment Life wood colours.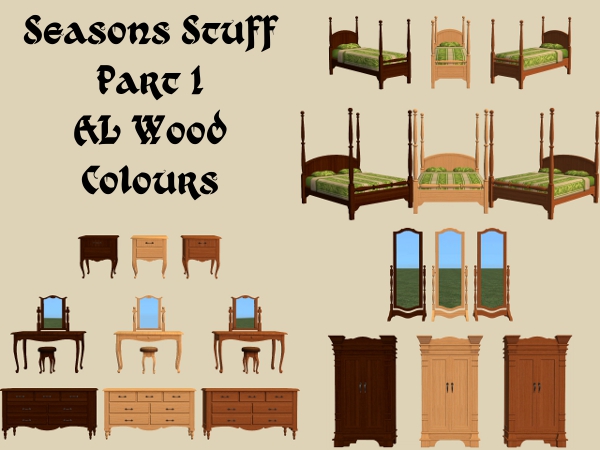 Artwork by armiel, bedding and accessories not included.
All files have been compressed and checked in game.
Enjoy, have fun!
Filesize 1.19 MB | File Name SeasonsStuff-Part1-ALWoodColours-ByMichelle.zip | # of Downloads 591
---
Comments

Gorgeous Recolours as usual! You are the queen of recolours!

Wow, this makes this set so much more usable now, thanks Michelle (and no purple to be seen!

)