BarStool Mission Redux

As requested by RawMilk, a trimmer version of the Mission Barstool. The barstool cushion is slaved to the dining room chairs, the wood is slaved to the original barstool.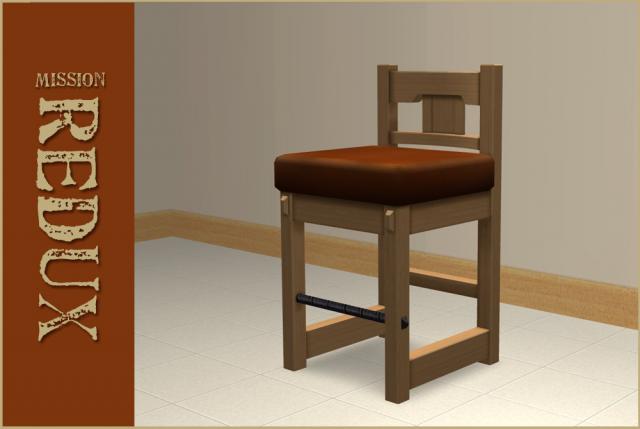 Filesize 21.86 KB | File Name BarStool Mission Redux by Leefish.rar | # of Downloads 833
---
Comments
If I wanted to convert this to a default replacement like you offered for the other pieces, what parts would I need to use? Would I need a SHPE as well as the GMDC because it references the chair textures for the cushion rather than the original barstool cushion? I also saw that there is a groundshadow in there. does it differ from the original?
If you can explain what differs besides the GMDC I can probably make the file. I do prefer your mapping to the chair cushion textures. As I recall, the colors of the original barstools may have been a bit off, plus, this one lets us use Michelle's recolors. I was just wondering what resource handles the mapping of materials. I would think a replacement version could be identical to this one and if not just contain a GMDC, just a few other resources.
Well, you will need to clone the GMND, the SHPE and the GMDC to make it a default replacement.
What you do is, is you open up the original object in SIMPE no renumbering or anything - just a clone with only default colours ticked - and then you need to extract the SHPE, GMDC and GMND. Put those in a new package.
Then rename the leather subset to cushion, and link the SHPE line for cushions to the chair. Do the same in the GMND - you need to rename the leather to cushion in the tsDesignModeEnabled and instead of linking to the leather texture you can replace that leather GMND with a tsMaterialsMeshName to the cushion.
Handy link (it may help)
http://www.leefish.nl/mybb/showthread.php?tid=3691