Alladin's Cottage


Alladin's Cottage
This cottage was originally built for a house building challenge here at Leefish. I have modified and completed the garden since then and tried very hard to reduce the amount of custom content. You can find the thread here
http://www.leefish.nl/mybb/showthread.php?tid=3306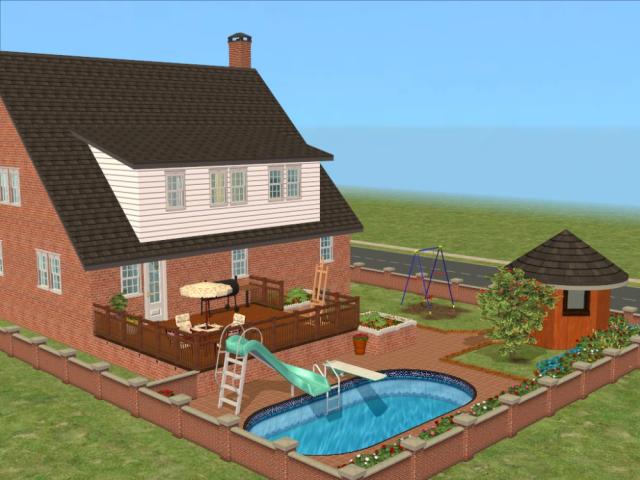 The house has:
3 Bedrooms
Lounge
Dining room
Kitchen
2 Bathrooms
Swimming pool
Summer house
Landscaped garden
Lot size: 2x4
Purchase price: 126,035
I hope you enjoy it! I love to read your comments and feedback too.
You will need a gardening mod for the garden as most of the plants are inaccessible. I suggest you choose one of these.
Filesize 1.21 MB | File Name Alladin\'s Cottage.rar | # of Downloads 88
---
Comments

Awesome. I love the changes you have made. Beautiful.

Ooh it's very pretty. And I still love how you've used the foundation tool to make flower beds! Totally gonna have to steal that trick some day. Thanks for sharing!


It is pretty..and that foundation trick is pretty nifty. Gonna have to figure out how to do that.