Stone Tile & Wall Set - Muted Colors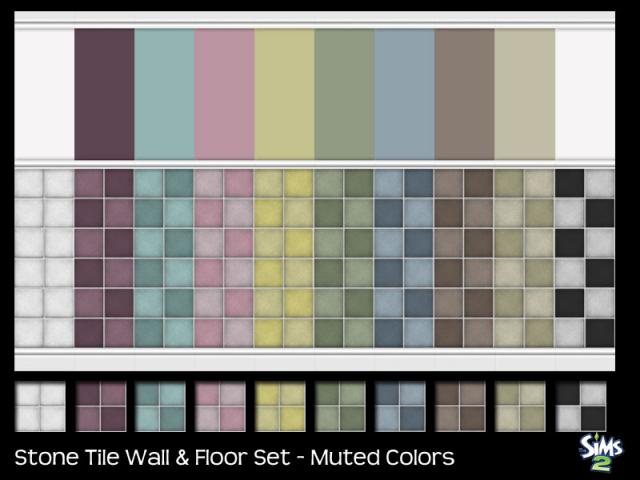 The Stone Tile Wall & Floor Set consists of 10 Floors in a variety of two tone muted natural colors. Also included in the set, is 10 Half (more like 3 quarter) Tile Walls with white wood base skirting, white wood dado and painted upper half. Both walls & floors have a white grout finish in the tile area.
This is a custom texture made by me. So, if there's a color I have not included within this set that you would like to see in your game, feel free to let me know and I will see what I can do.
Hope you enjoy. Happy Simming.
Filesize 635.22 KB | File Name SAILFINDRAGON_StoneTileWallFloorsMUTED_SIMS2.zip | # of Downloads 688
---
Comments
These are really lovely

but I don't see any purple

You want purple. For you I will make you a purple. ROFL
It's my favourite colour

Thank you, I like any shade of.