Contrasting Brick Wall Set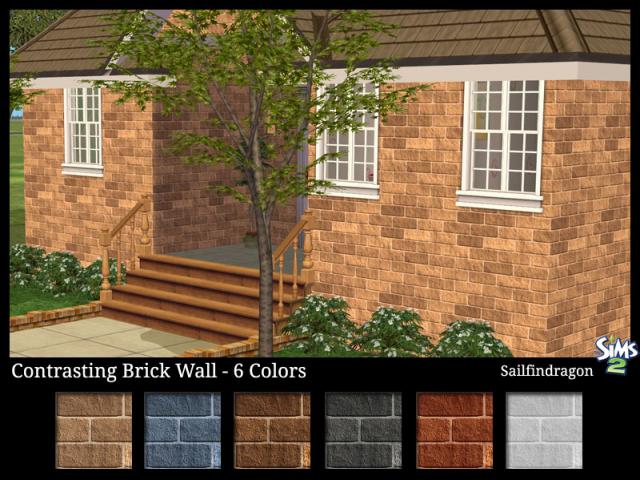 Another one of my older creations, now updated! I'm on a roll, so I figure why stop now. This is the Contrasting Brick Set. The set consists of 6 contrasting brick walls in 6 earthy type colors. The bricks themselves have a very sandy texture.
I have also updated these walls to package file format and renamed so they can easily be identified within your downloads folder.
Hope you enjoy. Happy Simming.
Filesize 210.16 KB | File Name SAILFINDRAGON_ContrastingBrickWallSET_SIMS2.zip | # of Downloads 524
---
Comments

Must've missed these when you uploaded them

Love the colours, think I may just have to get these too, later, when I'm home from work, lol