Wood Wall Paneling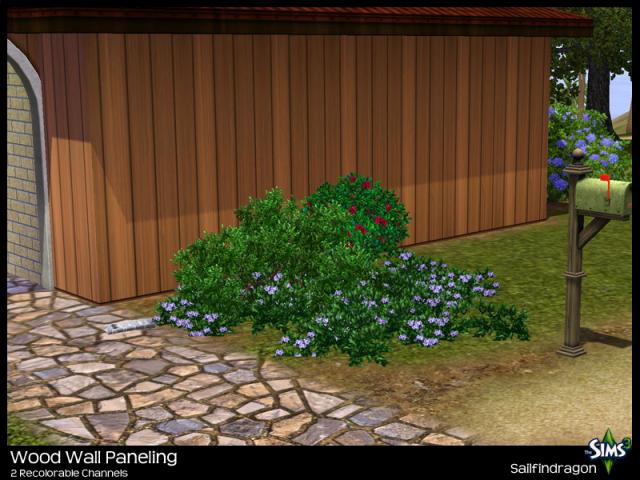 I originally made this wall for the Sims 2 - (Traditional Wood Paneling) I wasn't too sure how well it would work as a wall within the Sims 3, however I think it looks good and I love the results in-game. I hope you are pleased with it too.
The wall has two recolorable channels - the main wall area and also the trim that runs at the bottom & top. You can find this wall in Paneling and it costs $5.
Hope you enjoy. Happy Simming.
Filesize 136.83 KB | File Name SAILFINDRAGON_WoodWallPaneling_SIMS3.zip | # of Downloads 362
---
Comments

Yup - absolutely gorgeous. If I ever finish playing my sims2 hood and go back to sims 3 I'm snagging all of these!