Jason's Girl

I cobbled together a mesh for one of Jason Stackhouse's girls in my game and thought maybe some of you could use it. The texture is
fanseelamb's
, the shorts are from a
Trapping
mesh and the boots were converted from TS3 by
Yuxi
.
The mesh has fat and preg morphs (seriously, I think Jason's lady friends would dress this way pregnant

) It's in the everyday category.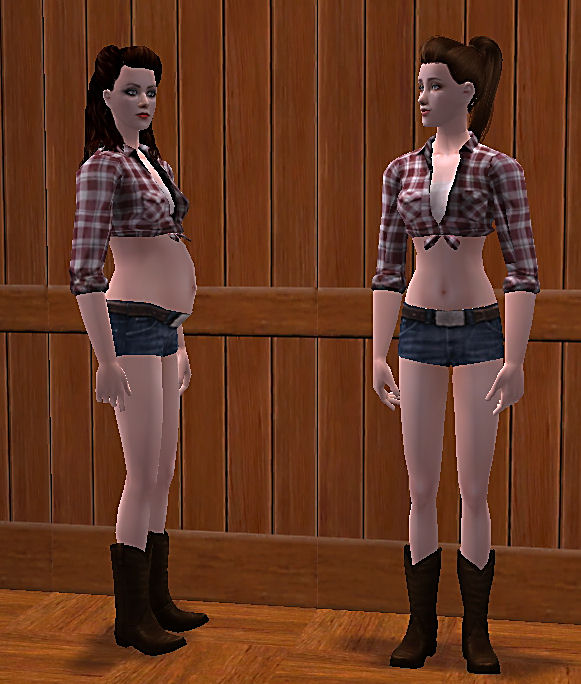 FACES=2793 VERTICES=2323
ETA-Now with the right version of the mesh

Filesize 934.6 KB | File Name Cynnix af Cowgirl Shorts.rar | # of Downloads 307
File Updated 14-09-2012
---
Comments

LOL. Yes I think Jason's girls
would
dress this way even while pregnant. I love that it includes a pregnant morph. Thanks for sharing!


People will notice and recognize your condition anyway, so why the heck wouldn't one dress the way one wants? Would she be less pregnant if she hid her belly behind cloth? Does 'being pregnant' in any way equal 'giving offense' or something?

Nice combo!