Castaway Stories Shrubs

Here are the oversized versions of the shrubs from Castaways Stories. They're slaved to the basegame shrubs so there's no duplicate textures (which makes for a smaller package file) and any recolors you might have for the basegame shrubs will also work for these.
Base Game Compatible
Seasons Enabled

As you might expect, you'll find these located with the other shrubs in the catalog and they're priced the same as in Castaway Stories--which is cheaper than the Sims 2 shrub prices. The poly counts are the same as the originals.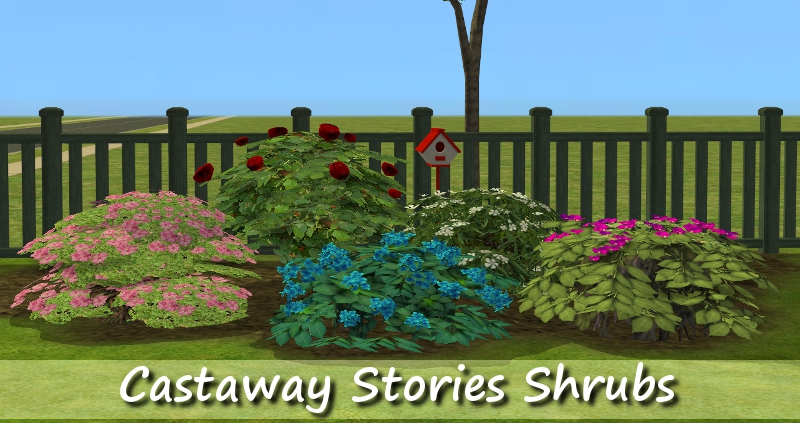 In addition to the Castaway Stories shrubs being larger, the Creeping Phlox also came with a darker texture and I've included it here as a recolor.
Please Note:
You can select the darker recolor from the catalog but when the shrub changes states (in the winter and when it's overgrown) it's going to revert back to the default, light pink texture for those states.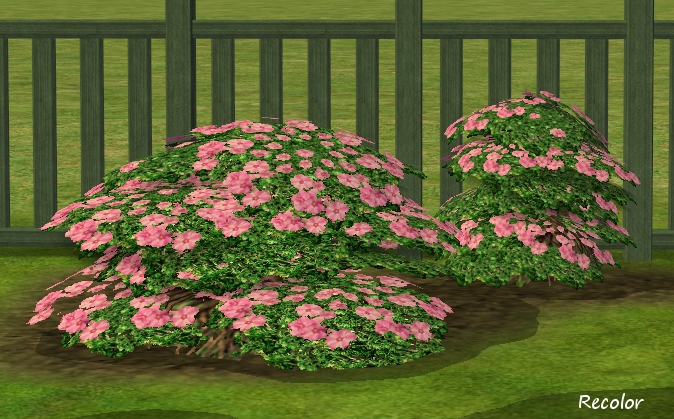 Credits:
SimPE, GIMP, Wings 3D, and EA for the meshes and textures. And
special thanks
to
bienchen83
and
Echo
for their tutorials on making Seasons compatible plants and to Leefish for hosting.

Filesize 1.45 MB | File Name HW_cs_shrubs.zip | # of Downloads 2,682
---
Filesize 49.81 KB | File Name HW_cs_shrubs_recolor.zip | # of Downloads 2,137
---
Comments

These look great. Lusher than the basegame shubs, yet still small enough that they don't block your view too much. Odd that I'd never noticed them in Castaway. They'll surely be going on every property in my game from now on though. Thank you!

Thank you. Thank you, thank you, thank you!


*gleefully downloads*