What I did in my Holidays :)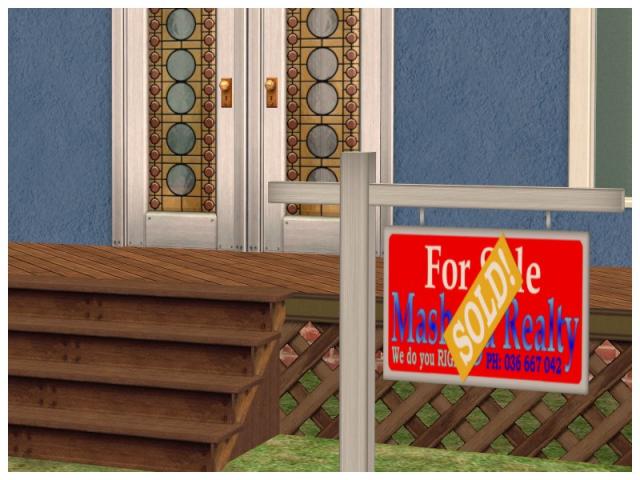 First up I started fiddling with my play hood - creating the Mashuga's and the Realty Office...
I made some for sale and sold signs, and then I started on the office itself.
All the signage is missing, and some of the clutter - but this is what it looks like at the moment:
When I got to the signage... I got stuck a little because I couldn't get it to look how I wanted.
AND I wanted to play, so I started up Veronaville and chose Antonio Monty and his two kids Beatrice and Benedick to play with.
And then I had to redo their house - although, I only used wallpapers and recolours of Maxis/EA stuff. Their house is sparse because the were left with 17 simoleons at the end, not enough to buy serious deco.
Then I saw the Community Lot and updated it as well. Now it houses a clothing store, crafts space, restaurant and pinball arcade.
Comments

Looks like you had great fun in your holidays, Kiri