Basketweave Stone Paving - Pattern


Basketweave Stone Paving - Pattern with deep set gritty grout with a smooth stone tile finish. Two recolorable channels. ( Tile & Grout)
Ideally for use as flooring and can be found under Rock & Stone in CAS. This uses the same texture as the Stone Tile Paving Pattern.
Hope you enjoy. Happy Simming.
To install - Extract files from zip and copy to your My documents/Electronic Arts/Sims 3/Mods/Packages folder.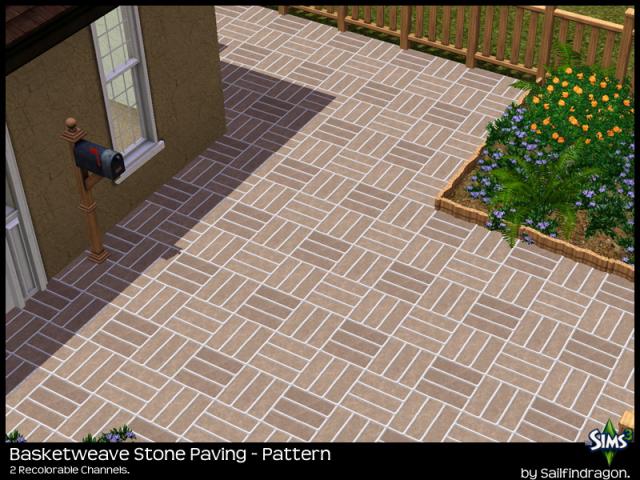 Filesize 207 KB | File Name SAILFINDRAGON_BasketweaveStonePavingPattern_SIMS3.zip | # of Downloads 294
---
Comments

These look really nice, can you do a set for Sims 2?

Thank you both. Reba, just away to upload the Sims 2 version.

Hugs