Tigra Tables Set


*Updated for Pets/Patch. This was a set I originally did for the Sims 2 many moons ago, however I decided to update them and release it for the Sims 3. The set includes an End Table, 1 x 1 Coffee Table, 2 x 1 Coffee Table and a Sideboard.
The sideboard can be found under coffee tables or miscellaneous surfaces and contains 13 slots. Hope you enjoy using these.
Each item has 3 recolorable channels.
I have only included the package files within the zip. If you require the sims3pack files, I can provide these if required.
Polycount:
Coffee Table
-
1376
Coffee Table 1x1
-
952
Sideboard
-
1376
End Table
-
952
If you have any queries or issues, please leave a comment here.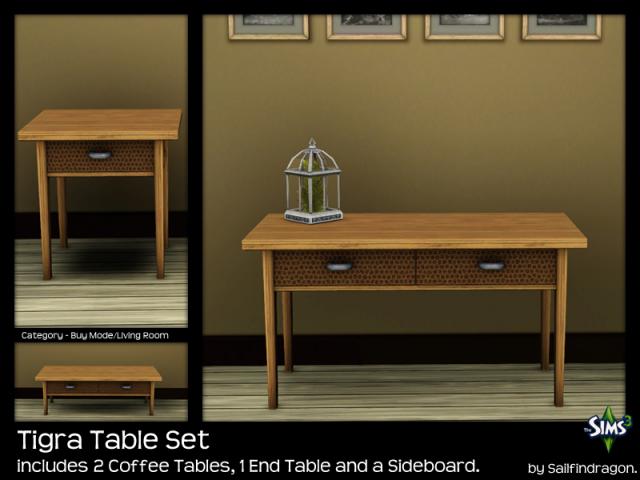 Filesize 947.56 KB | File Name SAILFINDRAGON_TigraTablesSet_SIMS3.zip | # of Downloads 339
---
Comments

The TS2 version is still avaliable. I will upload them shortly. Just updating them.