Nursery Add-Ons III: Giddy-Up Rocker

My gosh the adorableness. Go to the
download page
and watch the video!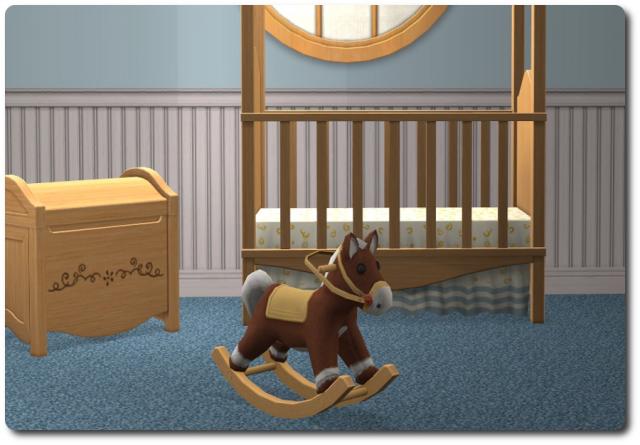 * fanseelamb keels over from all the cute
Comments
Aww, thanks for the nice comments here and at MTS. EA did a good job, it's an adorable mesh. I was as surprised at how cute it turned out myself since I didn't work on the textures until last -- for once I didn't mind working on recolors and had to make myself stop.

* Honeywell cracks up over That Big Forum