Photo Booth Frame **Updated**

Here's a default replacement frame for the photo booth pictures. They're a bit cheaper looking than the original frames but look nicer (I think) when you group them together on a wall.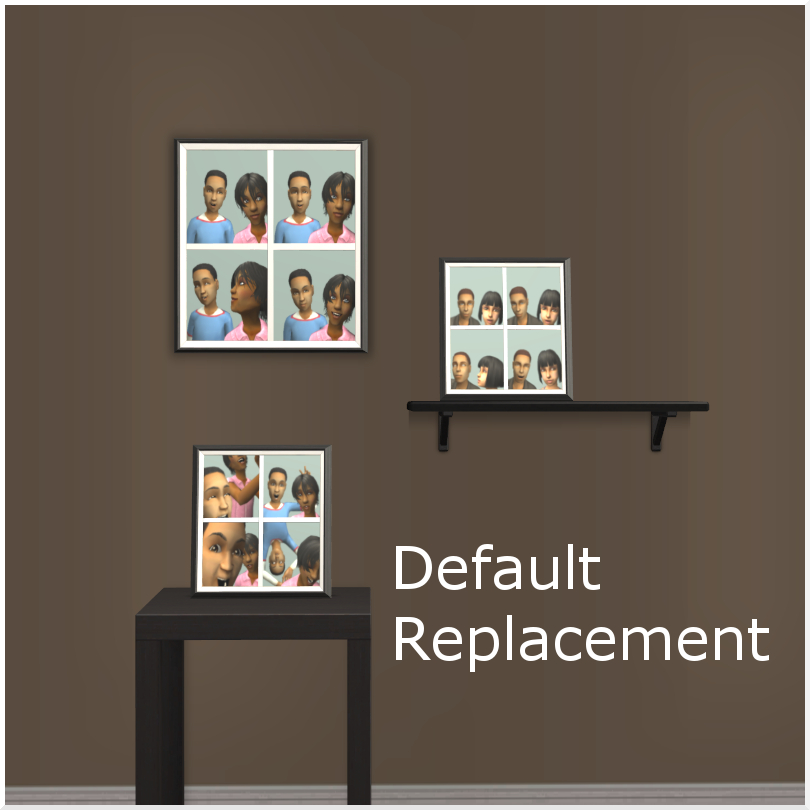 Features:
New Frame & Texture
Decorative Placement Enabled
Shiftable

Update:
11-6-2012
Added a second option. Pick one default replacement file, you can't have both.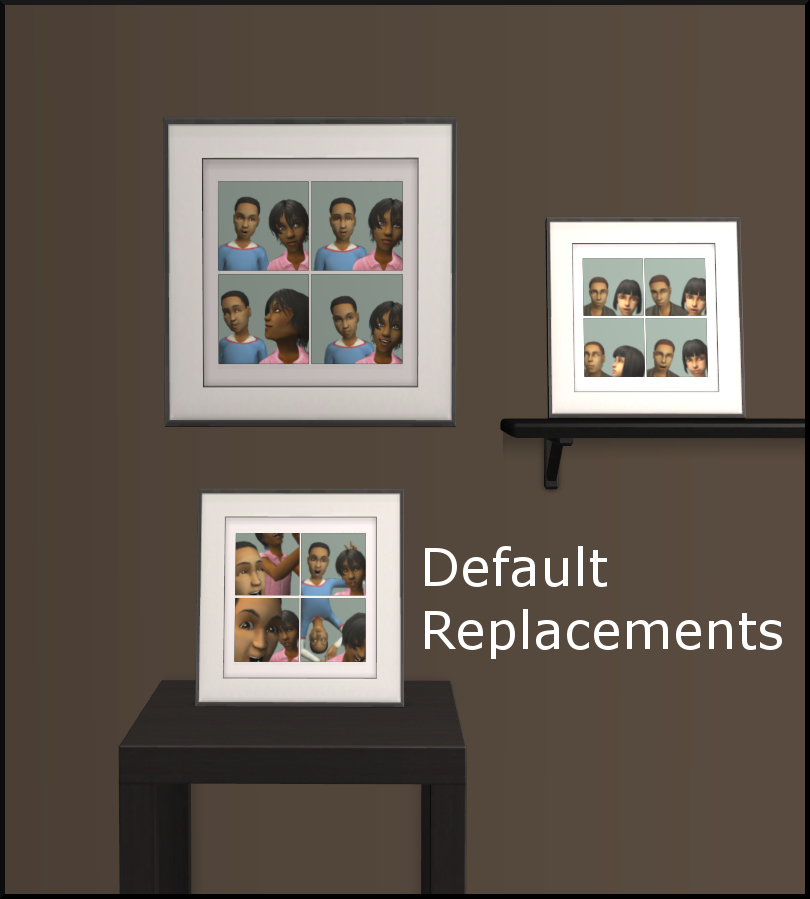 Poly Counts:
Wall: 196 Faces
Table: 214 Faces
Version 2:
Wall: 228
Table: 182
Additional Credits:
SimPE, Gimp 2.8, Milkshape, Wings 3D, and leefish for being awesome.

Filesize 19.11 KB | File Name HW_photobooth-frame_DEFAULT.zip | # of Downloads 798
---
Filesize 39.97 KB | File Name HW_photobooth_frame_DEFAULT_2ndVerserion.zip | # of Downloads 1,475
---
Comments
Ok, now I feel bad because I thought I was happy with these but they kept bugging me and fansee's post mentioning the dividing lines made me realize that I should just try and add white lines to the photo but make the frame & matting like a normal picture. The version that's going to go with the Showtime photo booth is going to look more like these now: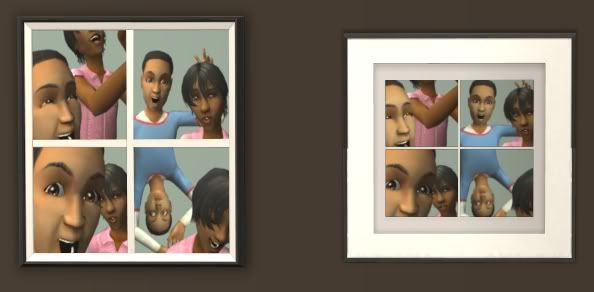 It's like night and day... so much so this one is actually kinda embarrassing.

I still have to finish them but maybe I'll add them to this post as a second option? Or should I just upload the new, better defaults when they're done?
* Honeywell wonders what leefish would do
ETA:
But the new ones maybe cut off too much of the sims faces... I'm so indecisive!