Family Time 2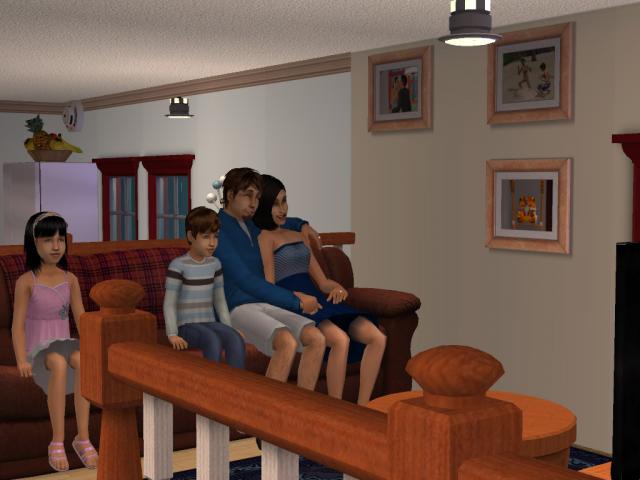 Just more pictures lol.

Family portrait style

Their house. He is at the top of the Business Career and owns two Businesses. She is at the the top of the Journalism career. 2 kids and a cat. They recently got a pool.

Their cat Jingles. This is the only time I ever saw a cat sleep on the counter.

Jeannie, she likes cake.

Trying to impress the headmaster and Luka burps while eating dinner. Lisa gives him a nasty look lol.

The same night the kids got approved for Private school a burglar came. I won the battle, but the cop lost.

Lisa coming home with groceries after a long day of work and it's raining.

Jingles, home alone and bored.
Comments

I'm rather partial to the cat picture myself, but that's because I love cats